Engagement with Local Stakeholders
In a effort to ensure face-to-face engagements are safe as much as possible in light of the pandemic COVID-19 vaccination booster shots are offered at the CCDC school clinic for teachers, school staff and students.
For vaccination concerns, message the school clinic at +63910-660-3745.
---
𝘾𝘾𝘿𝘾 𝙞𝙣𝙠𝙨 𝙥𝙖𝙧𝙩𝙣𝙚𝙧𝙨𝙝𝙞𝙥 𝙬𝙞𝙩𝙝 𝙉𝘼𝘾𝘾
CORDILLERA Career Development College (CCDC) is expecting more engagements and better expansion of its internship programs for its Social Work degree program following a recent partnership with the National Authority for Child Care (NACC).
A first of its kind, CCDC and its College of Social Work (CSW) entered into a Memorandum of Agreement with NACC on July 19 for the conduct of off-campus learning activities such as field observation and internship, said school President Sherry Junette Malaya-Tagle on Tuesday (Aug. 22).
𝘊𝘰𝘯𝘵𝘪𝘯𝘶𝘦 𝘙𝘦𝘢𝘥𝘪𝘯𝘨 ||
https://ccdc.edu.ph/late…/ccdc-inks-partnership-with-nacc/
---
NCIP, CCDC ink legal ed partnership
LA TRINIDAD, BENGUET – Cordillera Career Development College (CCDC) and the National Commission on Indigenous Peoples (NCIP) – Benguet inked a Memorandum of Understanding (MOU) for a legal education externship in brief program at the Admirals Farm Park here on December 21, 2021.
Under the MOU, NCIP – Benguet will initially engage in its programs and services 12 certified law student practitioners of CCDC College of Law under the latter's Clinical Legal Education Program (CLEP).
The CLEP externship between the law school and the NCIP is the first in the province following the issuance of A.M. No. 19-03-24-SC or Revised Law Student Practice Rule by the Supreme Court in 2019 which required all law schools to institutionalize CLEP.
It is expected to start of January and end on June, subject to renewal as determined by both parties.
The symbiotic partnership aims enhance learning opportunities of law students for them to operationally express their sense of social responsibility anchored in the administration of justice, said retired Judge Adolf Malingan, managing director of CCDC's Legal Aid Clinic.
Malingan added that this program will likewise prepare law students for the practice of law while helping ensure access to justice of the indigenous people of Benguet. More law student practitioners are expected to be engaged soon under the MOU upon evaluation of the CCDC and NCIP – Benguet.
NCIP – Benguet director Atty. Harriet Abyadang hoped the externship will facilitate the faster and wider administration of services of their office, especially in legal department.
"Although we (NCIP) are the primary agency to serve the IPs, we are not the sole agency that's why we also work with other agencies including the academe," said Abyadang.
Under the MOU, law student practitioners will render data gathering and research of relevant laws and jurisprudence in relation to the cases referred by the NCIP and assist in public interest advocacies for policy formulation and implementation.
CCDC President Sherry Junette Malaya-Tagle said the MOU will hopefully pave way to other partnership arrangements between the only law school in Benguet and NCIP, as well wider engagements with communities CCDC caters to.
Abyadang and Legal Officer Atty. Myra Kalang-ad signed the MOU in behalf of NCIP – Benguet while Tagle, Malingan, and College of Law dean Atty. Alexis Agmata are signatories for CCDC.* (Karlston Lapniten)
---
Sixty-one children from across Benguet province received free anti-COVID-19 vaccination at the Cordillera Career Development College on March 24, 2022.
Dubbed #ResbakunaKids, the vaccination provided the children their first and second doses in partnership with the Local Government of La Trinidad, Cordillera Hospital of the Divine Grace, and Benguet General Hospital.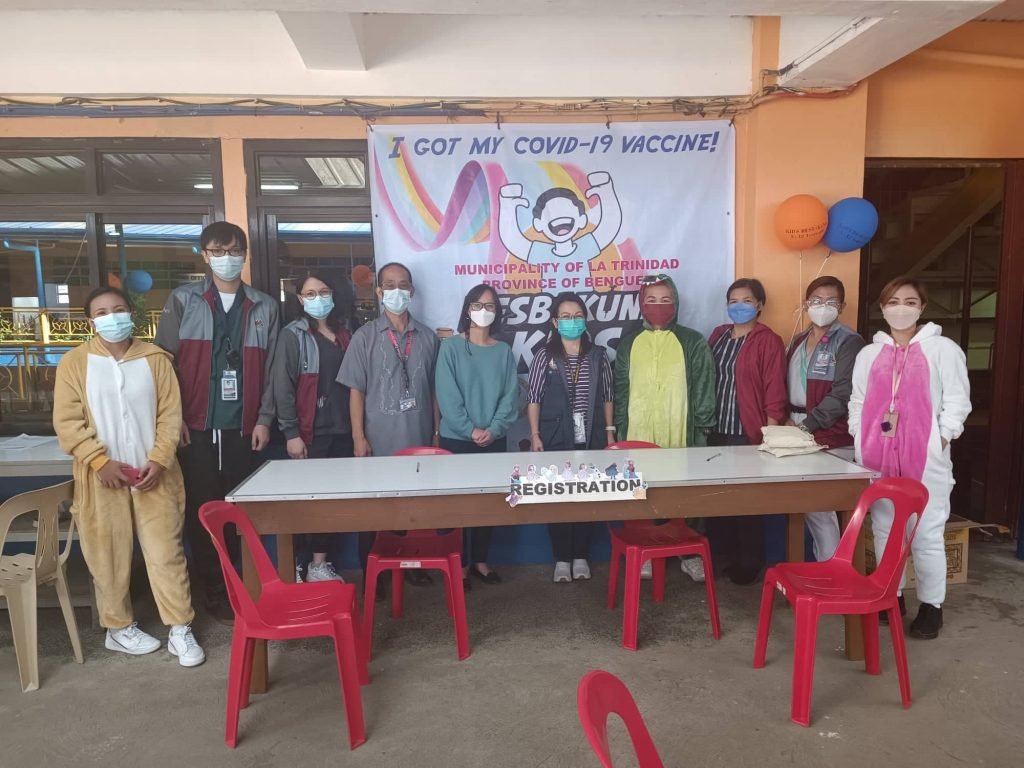 ---
At least a hundred individuals received free legal assistance offered by Cordillera Career Development College (CCDC) through its College of Law as part of its monthlong 29th Founding Anniversary celebration on April 5, 2022.
The free legal aid services provided consultation and notarization of simple affidavit and documents, as well as rights and legal awareness.
The event partnered with the local barangay officials and the municipal local government for the information drive leading to the day.
The legal aid also served as a practicum of sorts to law student practitioners of the college.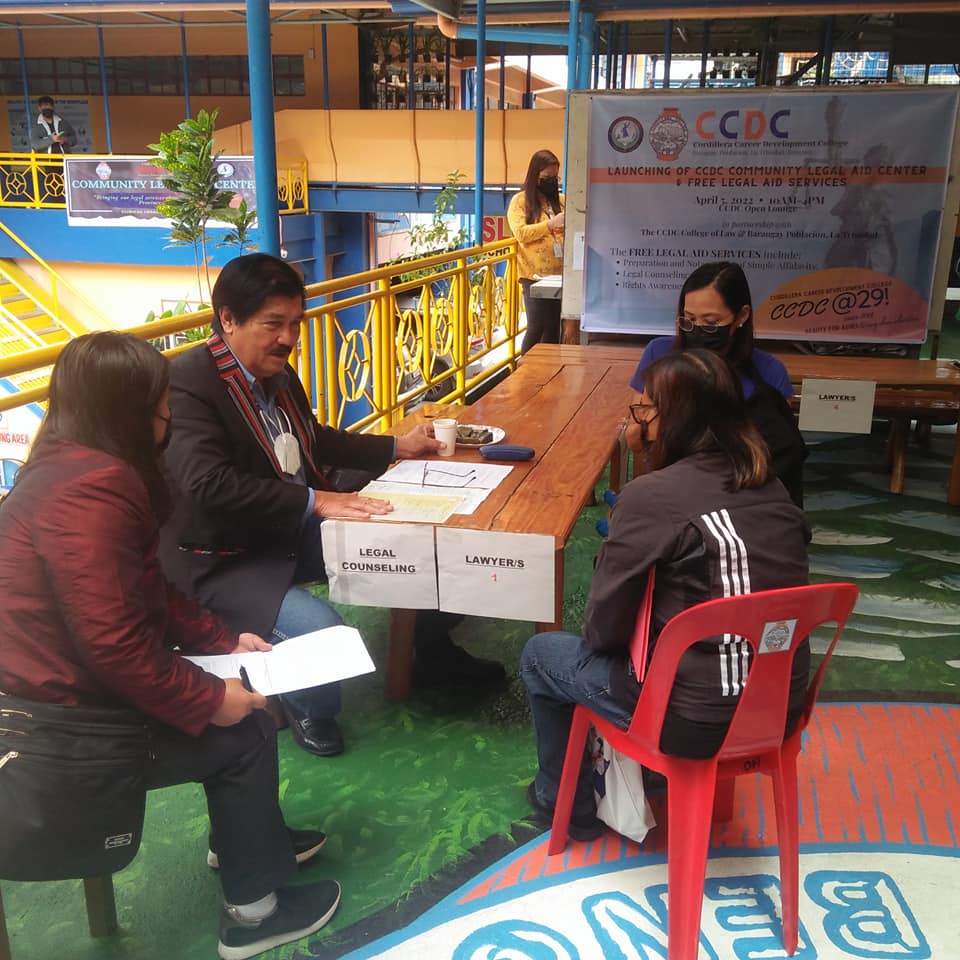 ---