CCDC's MULTI-STAKEHOLDER PARTNERSHIPS AND VOLUNTARY COMMITMENTS
CCDC is engaged in multi-stakeholder partnerships and voluntary commitments for sustainable development. Each department of the institution is involved in effective partnership practices and capacity development of relevant stakeholders to develop and implement partnerships to advance the SDGS. The College of Law is actively involved in capacitating barangay officials of La Trinidad where CCDC is located, including neighboring areas, on the operation of the Katarungang Pambarangay Law, a speedy administration of justice at the barangay level which provides as an alternative to court litigation.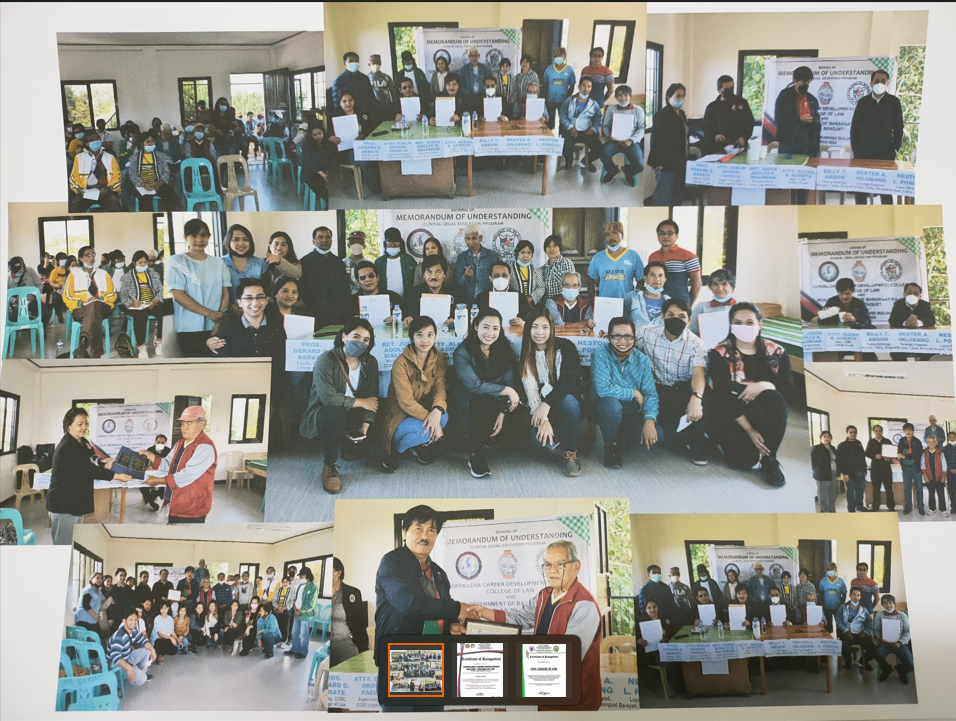 It has also collaborated with the Department of Education and the Department of Social Welfare and Development for the conduct of seminars on the Child Welfare Act and Anti-Violence against Women and Children Act, for teachers and employees of said agencies. Moreover, CCDC during the covid-19 lockdown collaborated with the Local Government Units, Municipal Police stations and volunteers from different municipalities, for the establishment of drop-off and one stop shop centers, in order to operationalize remote teaching and learning of affected students in the region.