College of Accountancy
---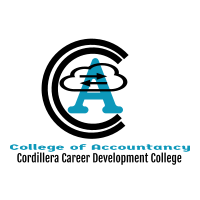 ---
VISION
A responsive and dynamic provider of programs of academic distinction that meet the needs of the global accounting profession.
MISSION
To provide excellence in accounting education through teaching, research and service, recognizing our responsibility to produce competent and ethical professional accountants who are life-long learners and capable of making a positive contribution to the profession and the society in general.
Department Objectives:
A Graduate of BS in Accountancy should be able to:
Resolve business issues and problems, with a global and strategic perspective using knowledge and technical proficiency in the areas of financial accounting and reporting, cost accounting and management, accounting and control, taxation, and accounting information systems;
Conduct accountancy research through independent studies of relevant literature and appropriate use of accounting theory and methodologies;
Employ technology as a business tool in capturing financial and non-financial information, generating reports and making decisions;
Apply knowledge and skills to successfully respond to various types of assessments (including professional licensure and certification); and
Confidently maintain a commitment to good corporate citizenship, social responsibility and ethical practice in performing functions as an accountant.
---
PROGRAMS
BS Accounting Technology
OBJECTIVES: Upon completion of the course, the accounting technology graduates:
have acquired the knowledge of and proficiency in the concepts, standards, techniques and methodology applicable to the different field/areas of accounting;
have obtained proficiency in applying the concepts, standards, techniques and methodology to problems likely to be encountered in practice in accordance with prevailing Philippine Accounting Standards and Philippine Financial Reporting Standards;
have gained conceptual knowledge and proficiency in the application of basic principles of income, business and transfer taxation as they relate to the different fields/areas of accounting.
understood the pertinent legal provisions, general policies, concepts and underlying philosophy of business laws and relate them to accounting situations; and,
have manifested competence and competitiveness in the present technologically advanced business environment even without the CPA certificate.
BS Accountancy
OBJECTIVES: Upon completion of the course, the accountancy graduates have:
possessed the necessary knowledge, skills, values and positive attitude/s to pass the Certified Public Accountant Licensure examination and to practice the profession competently;
instilled necessary knowledge, skills, values and positive attitude/des to be competent in the field of public accounting practice, government service, private employment and accountancy education;
imbibed the values and positive attitudes to continue professional education and development and pursue higher education; and,
inculcated the values and attitude to practice the profession with enthusiasm and high integrity.
Bookkeeping NC III
OBJECTIVES: Upon completion of the course, the bookkeeping graduates have:
Demonstrated enhanced knowledge, skills and attitude of a bookkeeper in accordance with industry standards
Possessed the basic, common and core competencies on journalizing transactions, posting transactions, preparing trial balance, preparing financial reports and reviewing control.