Smart Free WiFi is Now Available at CCDC!
The Smart Free WiFi is accessible in the following areas of CCDC:
Library
Student Center
Canteen
Open Lounge
Gymnasium
JMM Hall
New SHS Building Hall
Note: WiFI usage is limited to 1 hour per day per mobile number.
Instructions:
Step 1: Access the Smart Network SSID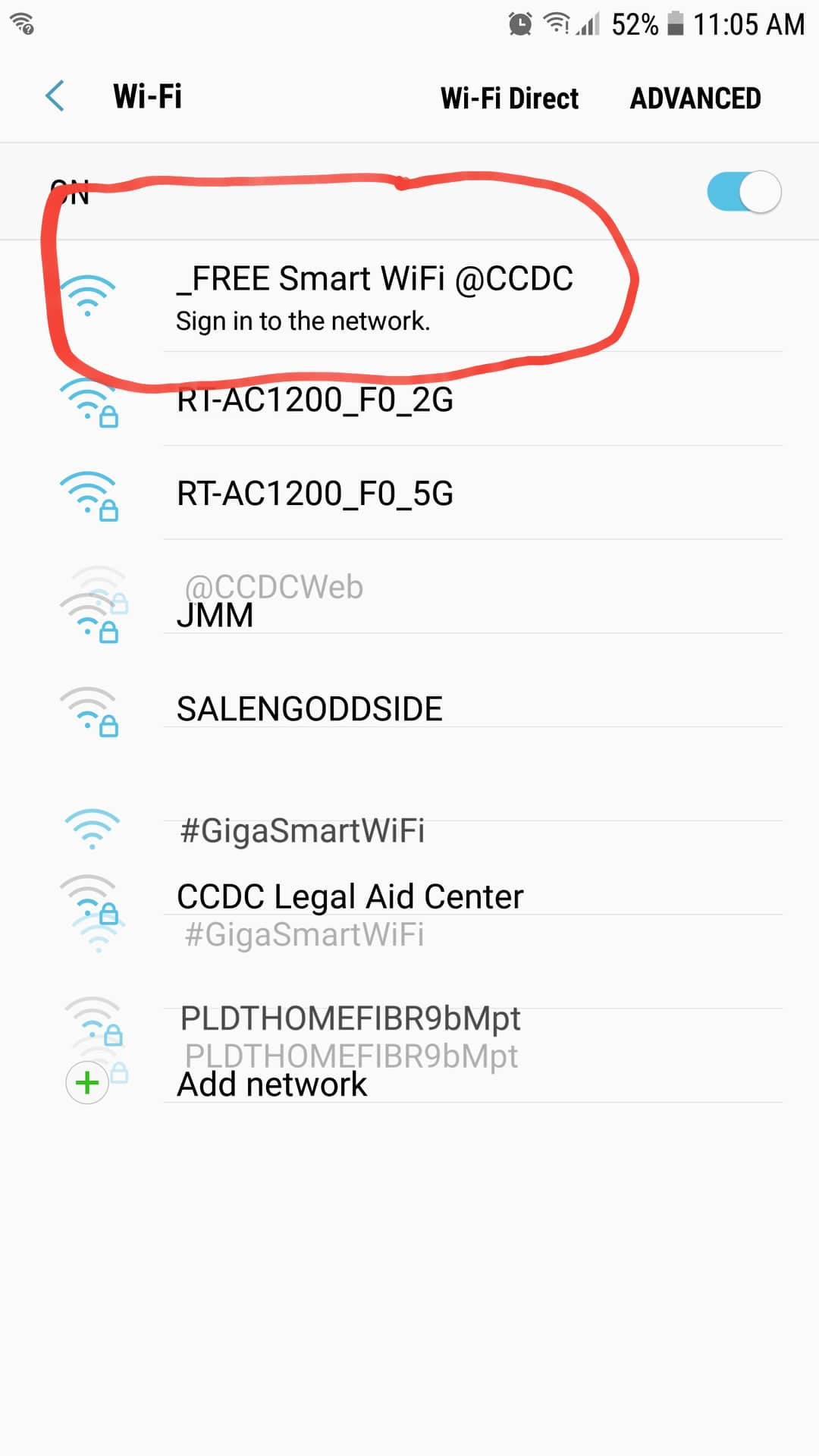 Step 2: Input your mobile phone number and tap the Terms and Agreement box.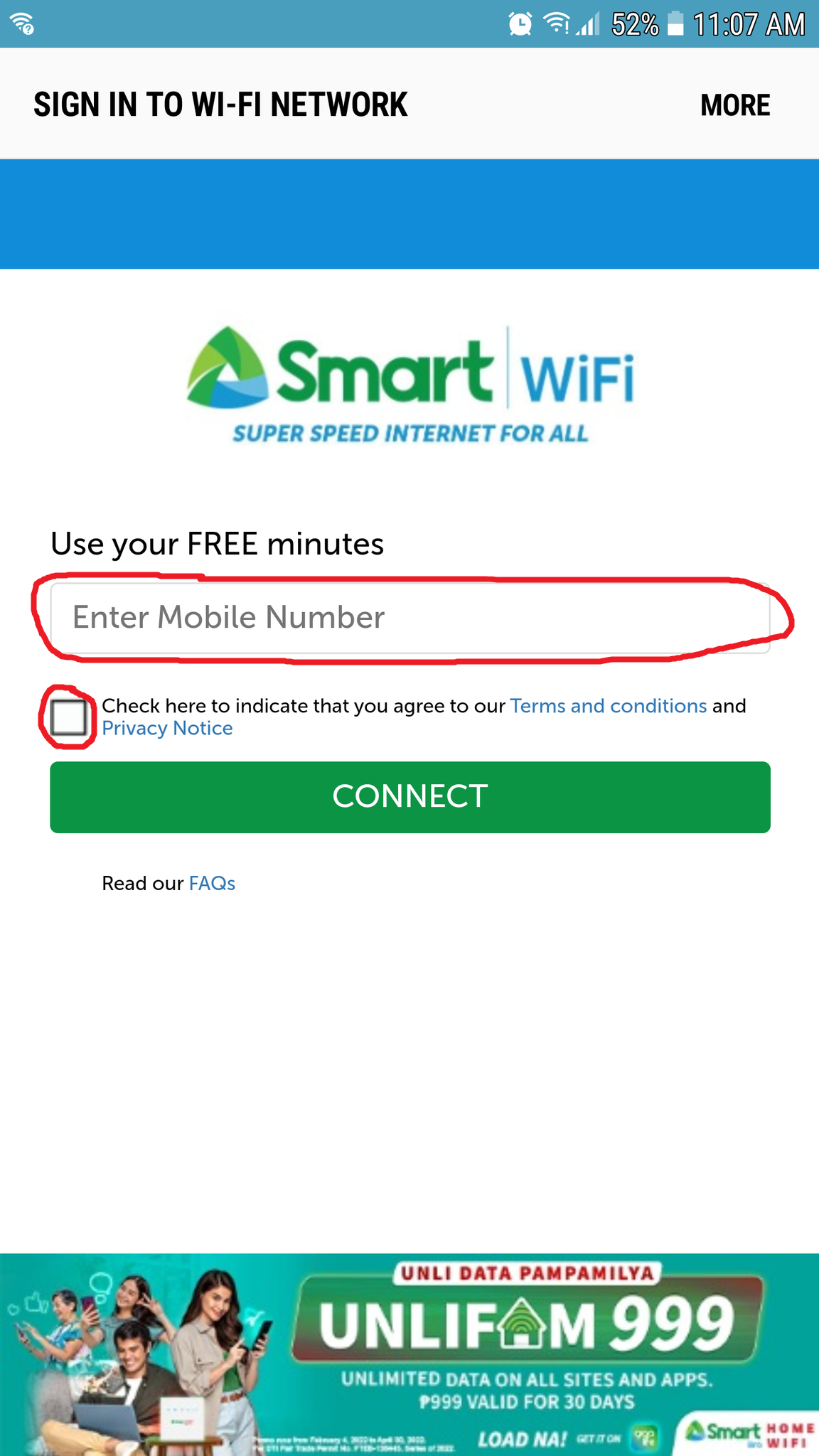 Step 3: Upon tapping the Terms and Agreement box, a blank Privacy Notice will appear, just tap outside of it to exit.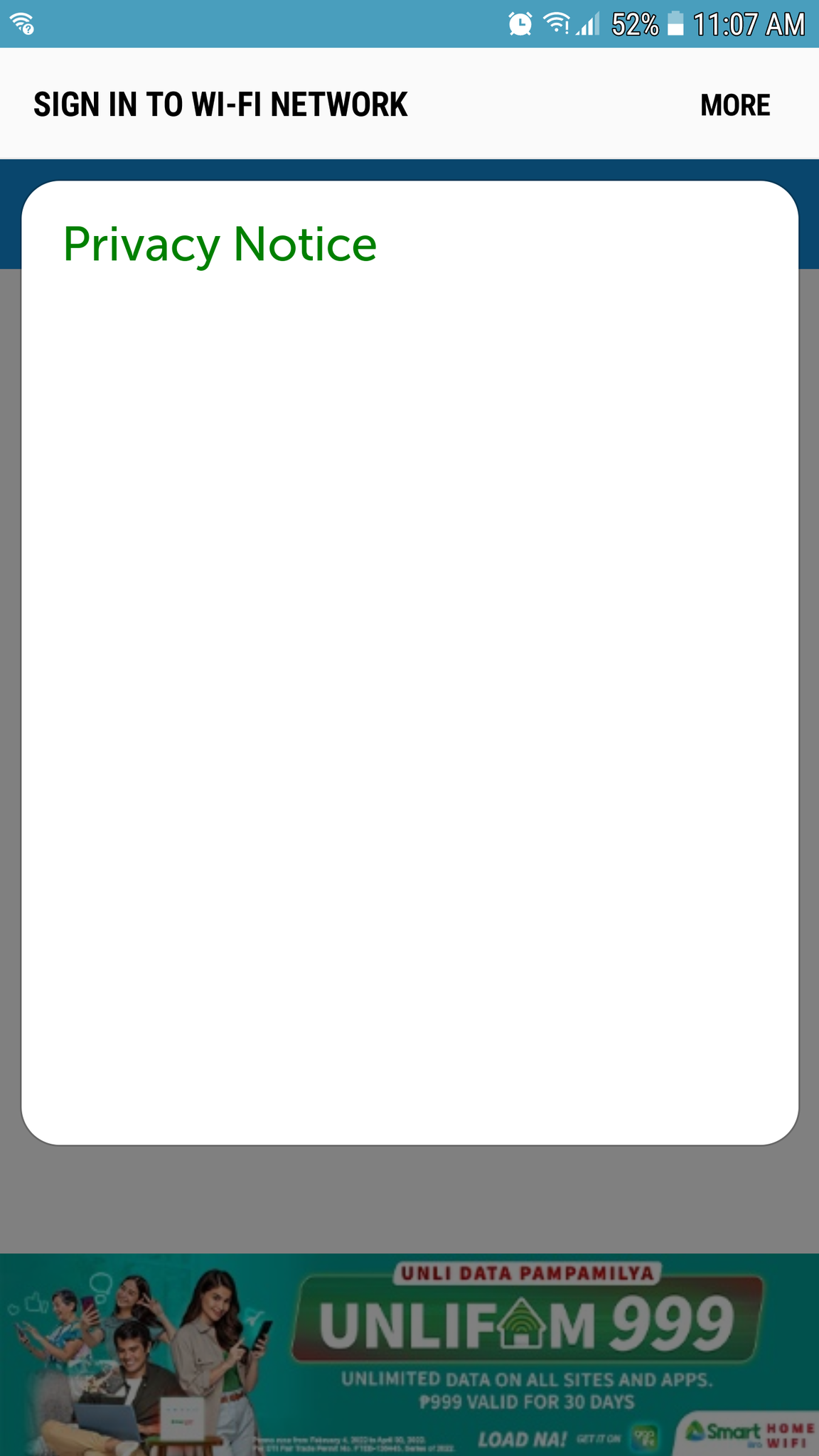 Step 4: Tap/Click on "Connect".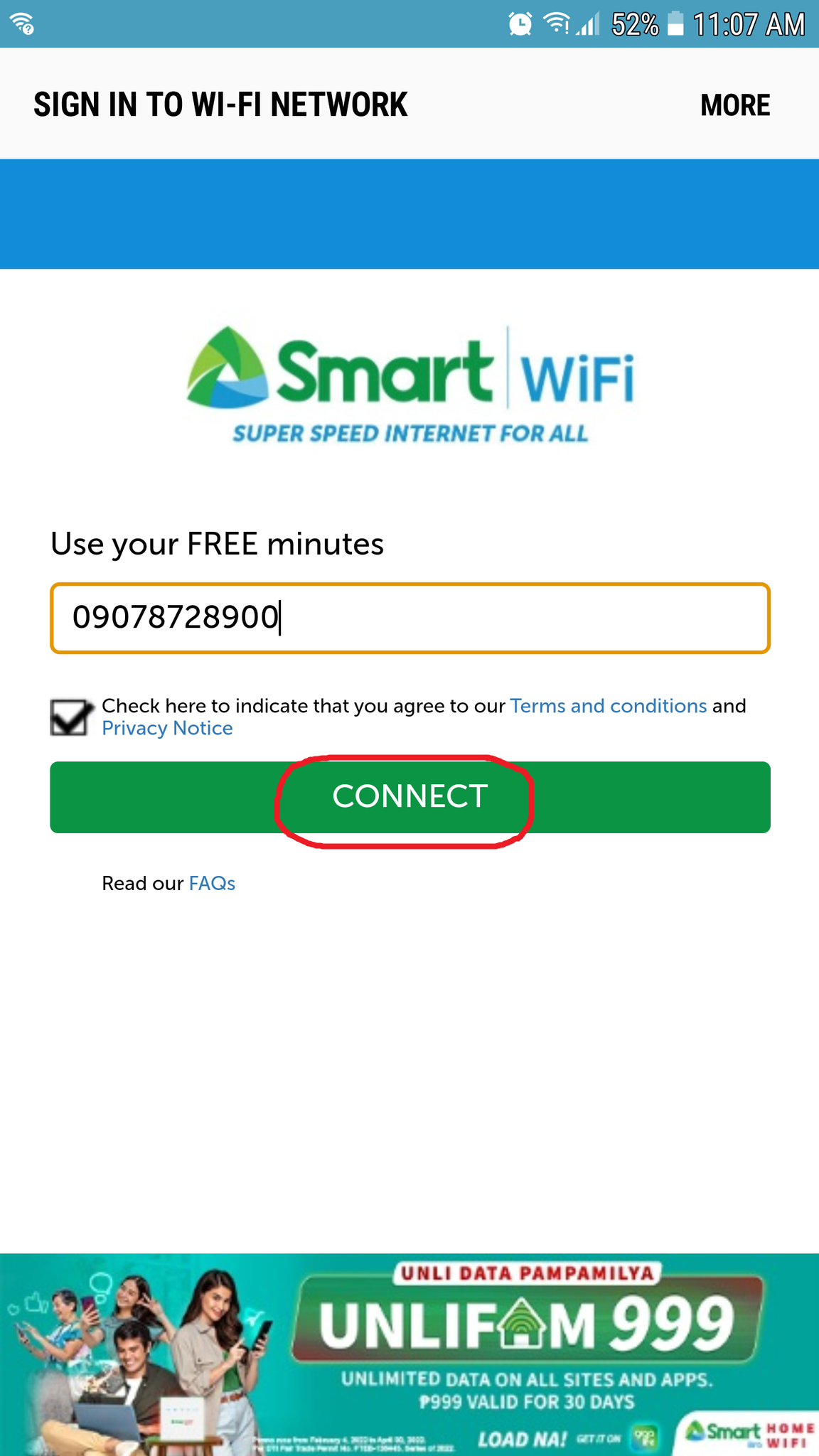 Step 5: You will receive a One-Time-Password (OTP) via the mobile number you provided. Input the OTP at the verification box and click/tap the submit button.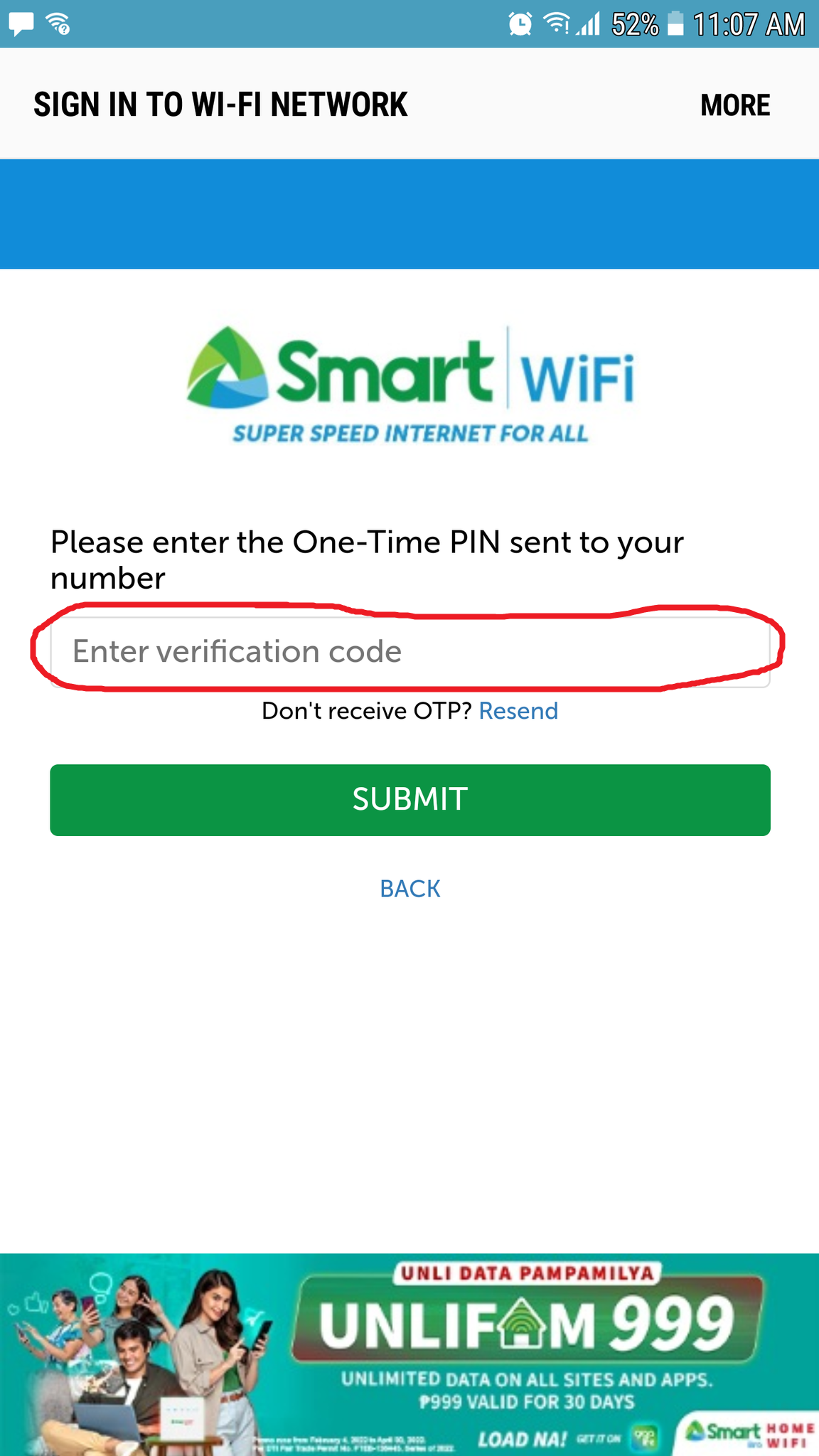 Step 6: A countdown page will show you your remaining access time (1 hour per day). After the countdown, you may tap/click on "Start Browsing" to use your free WiFi access.