CCDC's role in region's social welfare recognized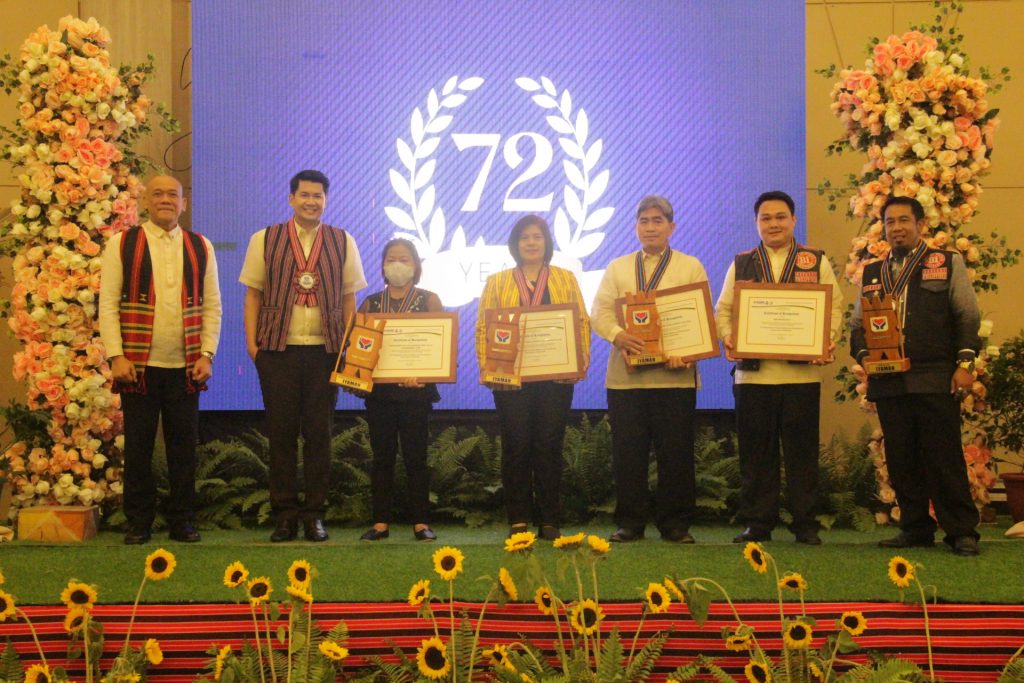 CORDILLERA Career Development College (CCDC) was recognized as among the outstanding partners of the Department of Social Welfare and Development (DSWD) –Cordillera in the delivery of its social protection programs and services last March 10 in Baguio City.
In an awarding rite dubbed Iyaman Awards, CCDC's Dr. Joseph De Los Santos received the plaque and certificate of recognition from DSWD Undersecretary Eduardo Punay and Regional Director Leo Quintilla.
The event was the highlight of the government agency's 72nd Year Anniversary celebration.
CCDC is one of the two educational institutions given the recognition while the rest are local government units, government agencies, foundations, and civic organizations.
In his keynote message, Punay extended gratitude to the awardees who made significant contribution to the efficient delivery of DSWD's programs.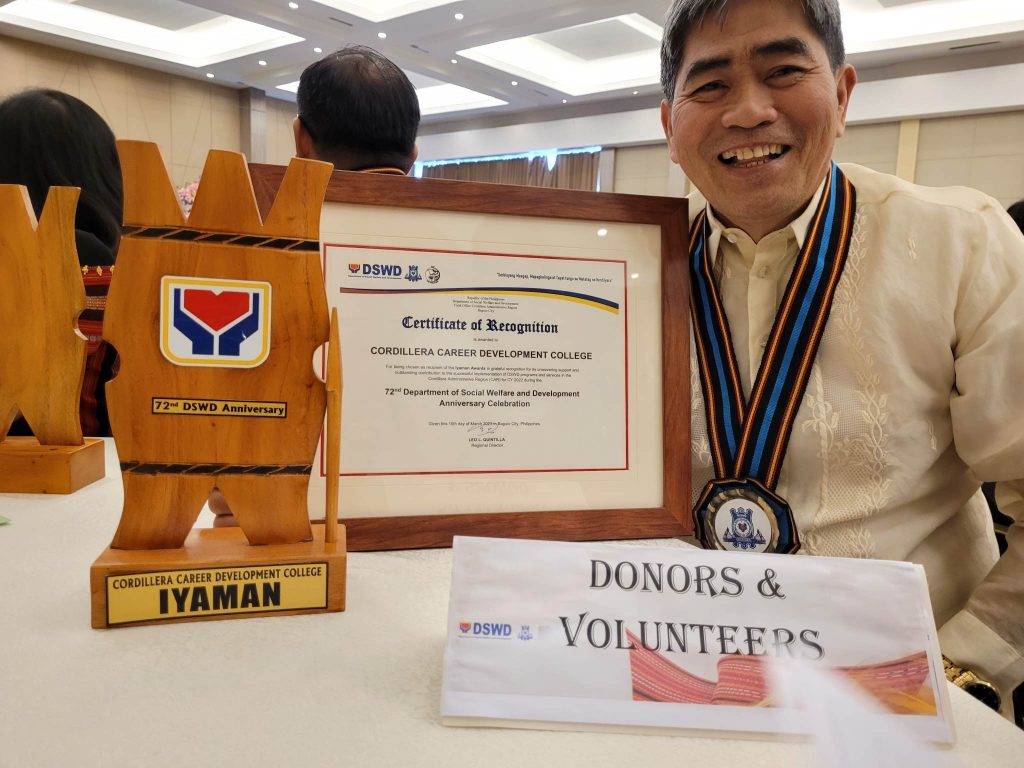 CCDC President Sherry Junette Malaya-Tagle reciprocated the appreciation with an assurance that the school will continue to support the programs of DSWD.
The school has long been an advocate of DSWD's programs by helping disseminate its disaster risk reduction management activities, information and education campaigns in its various events and channels,  especially under its College of Social Work.
In coordination with DSWD, CCDC volunteered its resources and facility in the storage and distribution of relief items during the three-year pandemic, as well as provide immediate potable water supply, through the Pilipinas Shell Foundation  during the huge earthquake last July 2022.*