CCDC inks partnership with NACC
Cordillera Career Development College (CCDC) is expecting more engagements and better expansion of its internship programs for its Social Work degree program following a recent partnership with the National Authority for Child Care (NACC).
A first of its kind, CCDC and its College of Social Work (CSW) entered into a Memorandum of Agreement with NACC on July 19 for the conduct of off-campus learning activities such as field observation and internship, said school President Sherry Junette Malaya-Tagle on Tuesday (Aug. 22).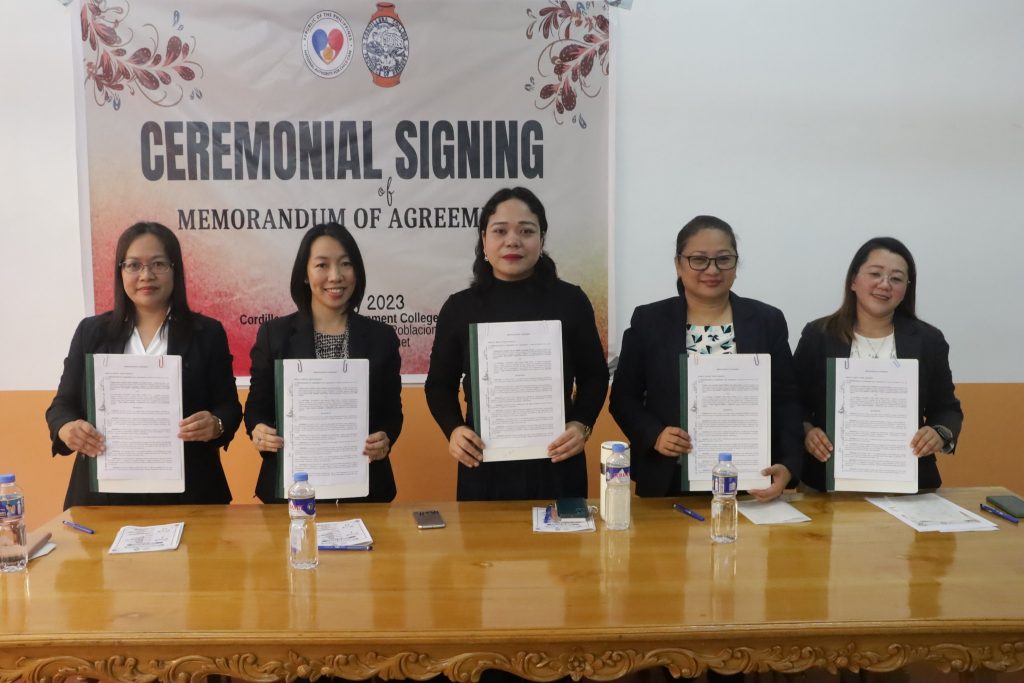 CCDC is the first tertiary institution to enter a partnership with NACC, an attached agency to the Department of Social Work and Development (DSWD) which is the one-stop quasi-judicial agency on alternative child care, including foster care, domestic adoption, and intercountry adoption.
A ceremonial signing on June 21 was attended by officials from NACC lead by Executive Assistant Louisivi Oliva and all staff of the Regional Alternative Child Care Office (RACCO) – Cordillera. It was also attended by Atty. Annabelle Gondales, CCDC Vice President for Administration; CSW Dean Melody Ducat; and CSW faculty and students.
"This unique partnership allows our future social workers an opportunity to learn through actual work experience and deepen their understanding of the essence of social work," said Tagle.
The MOA will run two years and is renewable upon mutual agreement of the parties.
Under the agreement, the CSW may also propose research projects and extension programs which can be used by NACC to improve its operations, program, services, and policies.
Students are expected to start field observations and internships this semester at RACCO -Cordillera office, said Ducat.
"We hope that this partnership will prepare our future social workers to be effective and efficient social and community workers who are committed to community service and social change," she added.*