CCDC hosts 2023 FLAIR Masterclass, shares WURI journey
CORDILLERA Career Development College (CCDC) hosted higher education institutions (HEIs) across the region for this year's leg of the Filipino Leaders in Advancing International Reputation (FLAIR) Masterclass last August 2 to 4.
Organized by the Commission on Higher Education – Cordillera Administrative Region (CHED-CAR), the FLAIR Masterclass is designed to elevate the international recognition and reputation of HEIs from Cordillera.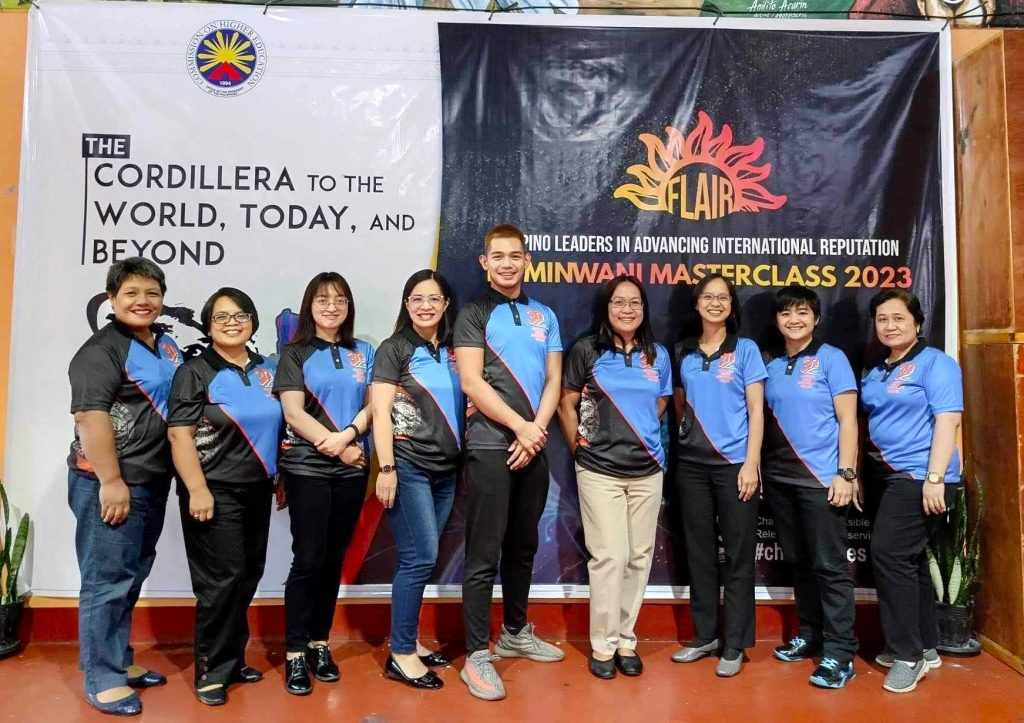 One hundred forty-five participants, including nine from CCDC, underwent training on various internationalization strategies which intends to increase the visibility of Cordillera-based HEIs in world impact rankings and ratings such as the World Universities Ranking for Innovation (WURI), Times Higher Education Impact Ranking, QS World University Rankings, and Applied QS.
"Internationalization is not an effort of leadership alone, it is much the collective effort of the entire school personnel and with the support of CHED," said CHED-CAR Director Demetrio Anduyan Jr. during the opening program.
The Masterclass featured sessions led by internationally awarded HEIs and professionals with the goal of sharing insights, strategies, and best practices which contributed to their success in attaining global recognition.
Among these sessions were facilitated by CCDC President Sherry Junette Malaya-Tagle who presented "Embracing the Wisdom of Small HEIs," which featured the school's journey in achieving a spot in the 2022 WURI.
CCDC, which joined the worldwide ranking system for the first time, was listed in the 101-200th Overall Ranking released last May.  It was also ranked 35th in the Ethical Value category and 51-100th in the Entrepreneurial Mindset category.
(Story Link: Cordillera College listed among innovative global schools | https://ccdc.edu.ph/latest-news/cordillera-college-listed-among-innovative-global-schools/)
According to its website, WURI evaluates HEIs real contributions to the society, highlighting creative and innovative approaches of universities' research and educational programs.
"Real impact stems from genuine personal commitment to the community we serve; it is the driving force of all our efforts" said Tagle.
Aside from the WURI ranking, the Masterclass also highlighted the inaugural virtual foreign internship program between CCDC and the Education Centre of Australia (ECA), the leading higher education provider in the South Pacific region.
As part of the presentation, CCDC Accountancy student Justine Joy Abideo Monang delivered a testimonial talk about the four-weeklong Project-Based Experiential Learning (PBEL) which is the first of its kind in northern Luzon.
(Story Link: CCDC-ECA virtual internship featured in regional HEI convention | https://ccdc.edu.ph/latest-news/ccdc-eca-virtual-internship-featured-in-regional-hei-convention/)*