25 CCDC student complete virtual foreign internship
TWENTY-FIVE STUDENTS of Cordillera Career Development College (CCDC) graduated as the pilot batch in North Luzon to complete the virtual internship program of Sydney-based Education Centre of Australia (ECA), the leading higher education provider in the South Pacific region.
The graduates of the month-long Project-Based Experiential Learning Virtual Internship program were conferred Certificates of Completion in a ceremony on Monday afternoon at the Provincial Capitol, La Trinidad, Benguet.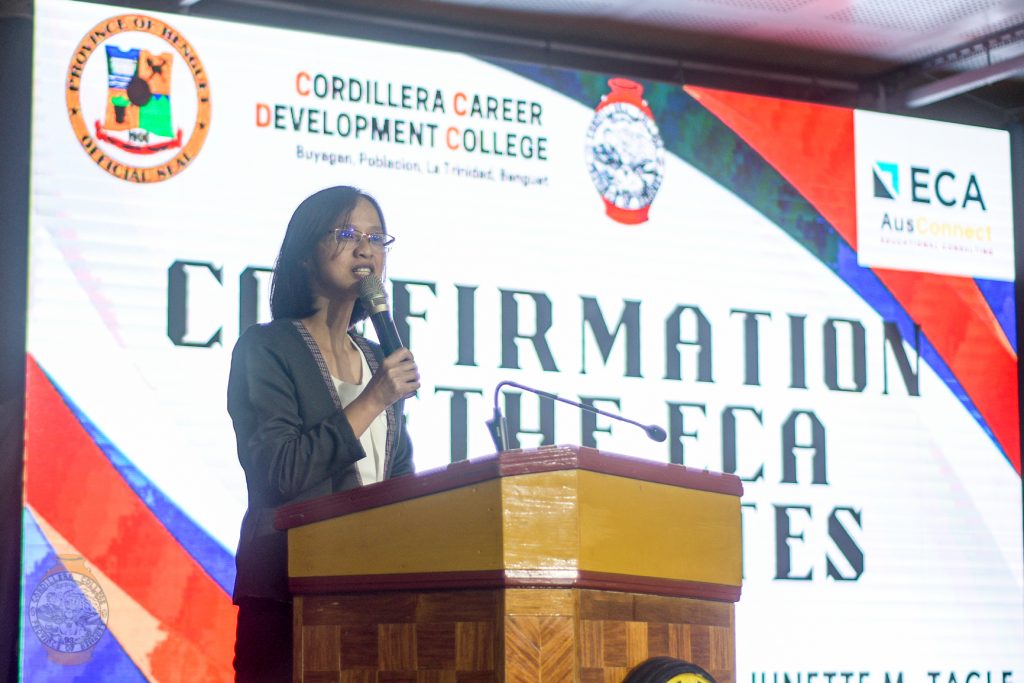 Under the remote learning program, the interns teamed up with university students from other countries in performing tasks through Australia-based and international companies.
Special citations were also awarded to Mark Joseph Dizon and Mahinda Pinmiliw for exemplary performance in the internship program while Justine Monang was given the High Achiever Award.
The interns are taking up bachelor's degrees in Accountancy, Entrepreneurship, Secondary Education, and Criminology, while others are enrolled in masteral programs in Business Administration, and Public Administration.
CCDC is the first tertiary institution outside Manila to participate in the partnership program with ECA, which also engaged Manila-based Mapua University and Far Eastern University.
In a message, ECA representative Gerard Felipe lauded the engagement of the interns which set the standard for the following batches in the internship program endorsed by the Commission on Higher Education (CHED).
"This is but a step to other opportunities for learning and finding work in their future careers," said Felipe, who related that his parents are actually from Atok and Tublay, Benguet.
Felipe, the first youth mayor of Frankston, Australia in 2018, awarded the certificates with CCDC President Sherry Junette Malaya-Tagle, Benguet Governor Melchor Diclas, CHED Education Supervisor Jimmy Catanes, and Executive Assistant to the Governor Ryan Guinaran.
"Certainly this is but the first of many as CCDC remains committed to this continuing partnership which significantly provides our students with a one-of-a-kind international exposure," said Tagle.
She said the school is also grateful to certain individuals, who requested anonymity, for making the internship possible by sponsoring the program cost.
The graduates are Josephine Poda-an, Apler Calias, Mark Joseph Dizon, Prescilla Palacsa, Arniel Ramos Pes-oyen, Leorize Baleo-ang, Oshwald Matias, Vincent Villanueva, Janice Sicat, Jhana Mae Degyem, Cherrie Poking, Mahindra Pinmiliw, Jones Timatim, Lyncee Pascual, Laizle Paing, Christine Sapalat, Lyle Julian, Claudine Yag-o, Justine Joy Monang, Jumeriza Godio, Rosaida Delfin, Wendy Lapic, Divina Cayat, Gene Mar Ragus, and Christian Epi.*