Buguias teachers undergo GAD seminar
FIFTY-FIVE elementary and secondary teachers from three schools in Buguias, Benguet participated in a Gender and Development (GAD) Seminar conducted by Cordillera Career Development College (CCDC) at Abatan, Buguias on February 9.
The GAD Seminar is part of the Midyear In-Service Education and Training (INSET) for public teachers of Catlubong National High School, Bano-oy Elementary School and Lengaoan-Waking Elementary School.
CCDC Vice President for Administration Annabelle Gondales discussed "The Safe Spaces Act in the New Normal Education" which talked about the application of the law among teachers and in the course of their profession.
Meanwhile, Student Development Officer Michelle Palongdias lectured on Gender Sensitivity, especially in the context of the teaching profession.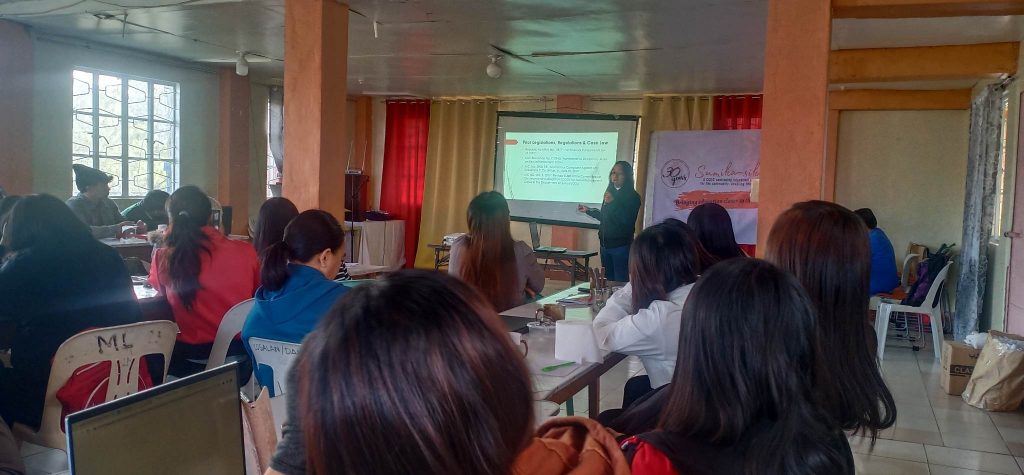 The activity stemmed from a February 3 letter of Principal Divina Calubandi of Catlubong NHS requesting CCDC to conduct a GAD Seminar to the participating schools.
Earlier this year, CCDC conducted a Career Guidance symposium among the Grade 12 students of Catlubong NHS.
"We hope the participants will be able to cascade the learnings from the event not only to their schools but to their communities," said Gondales.
The event is under the Sumika-Sika Tako Series, CCDC's continuing education extension program for the community which intends to enable lifelong learning for all.
The series is part of CCDC's commitment to genuinely bring education closer to the communities. Sumika-sika means "to flourish or prosper" in the Kankana-ey language.
"This is our way of bringing education closer to the communities because CCDC credits its success and accomplishment to God and to the strong community support," Gondales said.
Established in 1993, CCDC is celebrating its 30th founding anniversary this April.*