OPERATION KAJO: A collaborative effort to strengthen education through Barangay Libraries during the pandemic
Despite the lockdowns and strict restrictions, interested learners, enrolled students (all levels), out-of-school youth, adult and lifelong learners can now make use of barangay libraries at barangay halls, established through Operation Kajo (an Ibaloi term to mean "care"). Operation Kajo is a collaboration of the LGU ATOK, Cordillera College (CCDC), DOST – CAR, Philippine Librarians' Association Incorporated – CAR. Last December 4, the MOA signing and formal turnover of the digital and printed learning materials took place at Sayangan, Atok and Naguey, Atok to formally establish Barangay Libraries in all Barangays of Atok to make accessible learning and information materials to enrolled students, out-of-school-youths, adult and lifelong learners. One desktop computer set containing DOST STARBOOKS and E-materials from the PLAI-CARLC and assorted printed materials from Department of Health – Cordillera, Department of Agriculture-Cordillera, DOST-Food and Nutrition Research Institute, BSU-REPO, UP Baguio, CCDC and private donors were given to each of the eight barangays of Atok. Truly, CCDC hopes to deepen our network, improve our strategies and widen our partnership activities to reach all far flung barangays and better the quality of learning in our communities.
DOST-CAR awards certificate of recognition to CCDC in sincere recognition of its invaluable support to DOST-CAR's Science, Technology and Innovation Initiatives in the Cordillera Administrative Region, thereby contributing greatly to the goal of creating a science culture in the region. CCDC has initiated the OPERATION KAJO, establishing barangay libraries in the Municipality of LGU ATOK, Benguet in December 2020. Through the initiative, STARBOOKS, the DOST's science digital library were provided to eight (8) barangays of the municipality. This significant contribution paved the way for the provision of S&T information materials for students and life-long learning alike, because of their heartfelt conviction on the merits of Science, Technology and Innovation.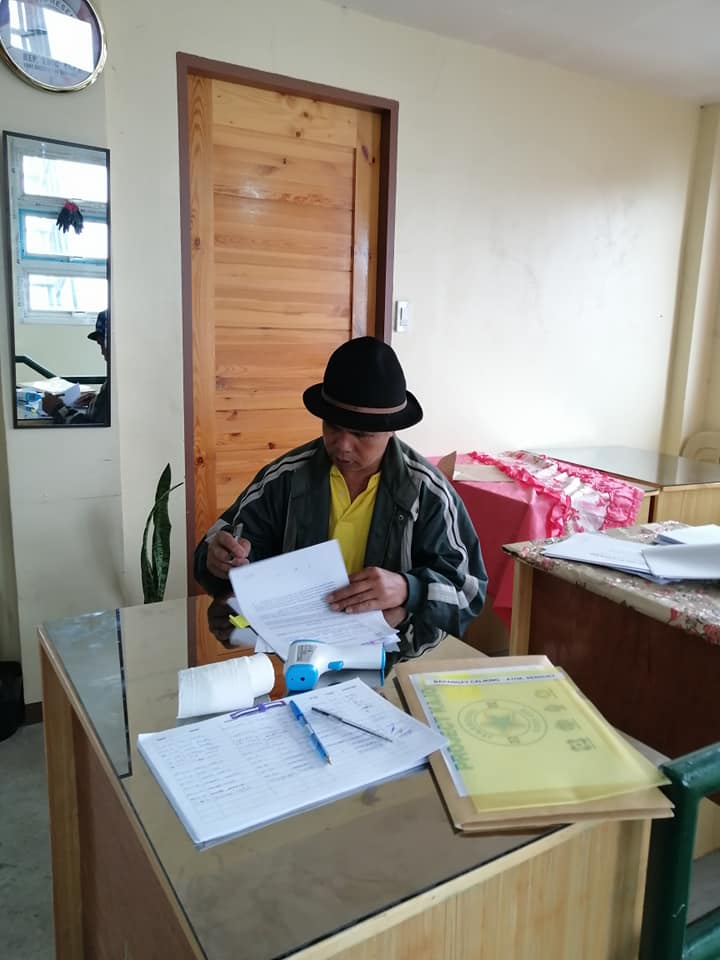 LOOK: The PSTC-Benguet team led by Ms. Sheila Marie Singa-Claver visited Barangays of Caliking and Cattubo in Atok to facilitate the signing of the Science and Technology Academic Research-based Openly Operated Kiosks (STARBOOKS) Memorandum of Understanding between DOST and the respective Barangay Local Government Units today, February 11,2021.
The STARBOOKS software was installed by DOST-CAR while the Computer units were provided thru the Project Kajo led by the Cordillera Career Development College.