Opening up Access to Education Pathways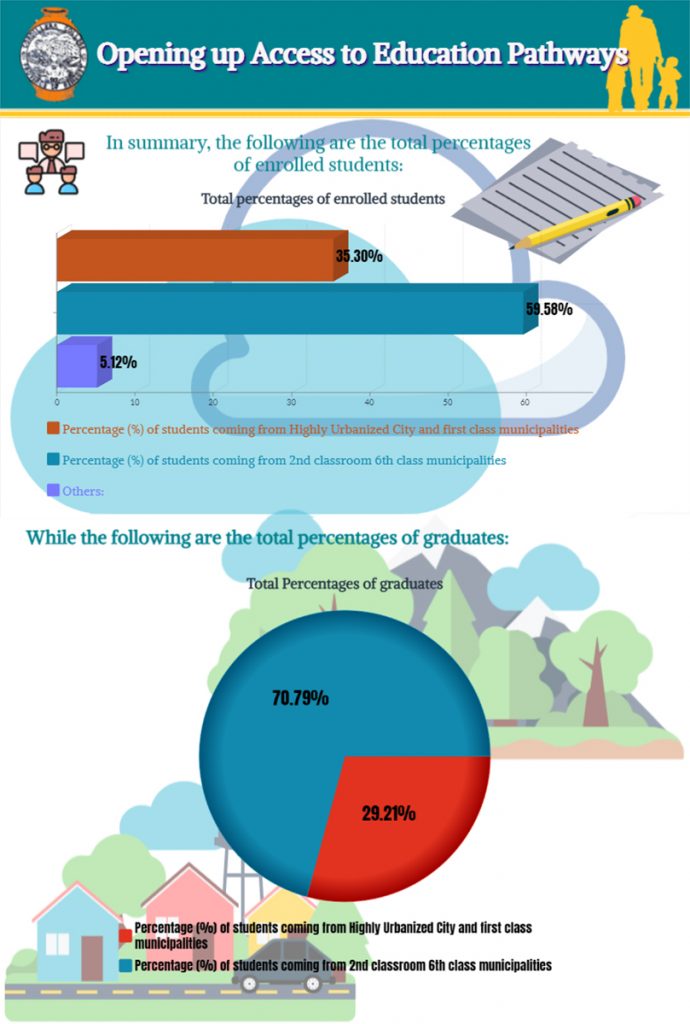 The Cordillera Career Development College is the first private, non-stock, non-profit educational institution of higher learning in Benguet, Ifugao, Mt. Province, Apayao and Kalinga provinces, Cordillera Administrative Region (CAR) – the home of the indigenous groups of the Cordillera in the Northern Philippines.
CCDC stays true to its vision of being the center of quality education for culturally diverse and global learners as it consistently caters to indigenous youth, especially those coming from low income communities or municipalities, to include 2nd class to 6th class municipalities. In School Year 2021-2022, CCDC exceeded its target previously set that at least one-fourth or 25% of the students will be coming from the 2nd class to fourth class municipalities and/or municipalities with low income households.
In 2021, records from the Philippine Statistics Authority (PSA) revealed that the poverty incidence in CAR was at 6.9% while the national poverty incidence was at 13.2%. PSA also reveals that among the poorest sectors are the farmers, fisherfolks, children and rural residents.
In light of developments in education and employment, CCDC hopes to intensify its marketing and other efforts to meet or even surpass its future target that at least thirty percent (30%) of student admission will come from the second to sixth class municipalities or households with lower income level. Consequently, these admitted students will be graduating in their respective chosen degree programs after four years, with a target that at least twenty-five (25%) of the total graduating students will come from the second to sixth class municipalities or households with low income level.