Council of Leaders
The Council of Leaders (COL) is the duly-recognized and organized association student leaders who represent undergraduate students enrolled in the various college programs. They are governed by a set of Constitution and By-Laws which is updated whenever possible (copy of latest CBL can be accessed below).
The officers are elected every start of the academic year.
The COL is the student representative to the institution's governing body.
Below are the recognition given by CCDC to the COL.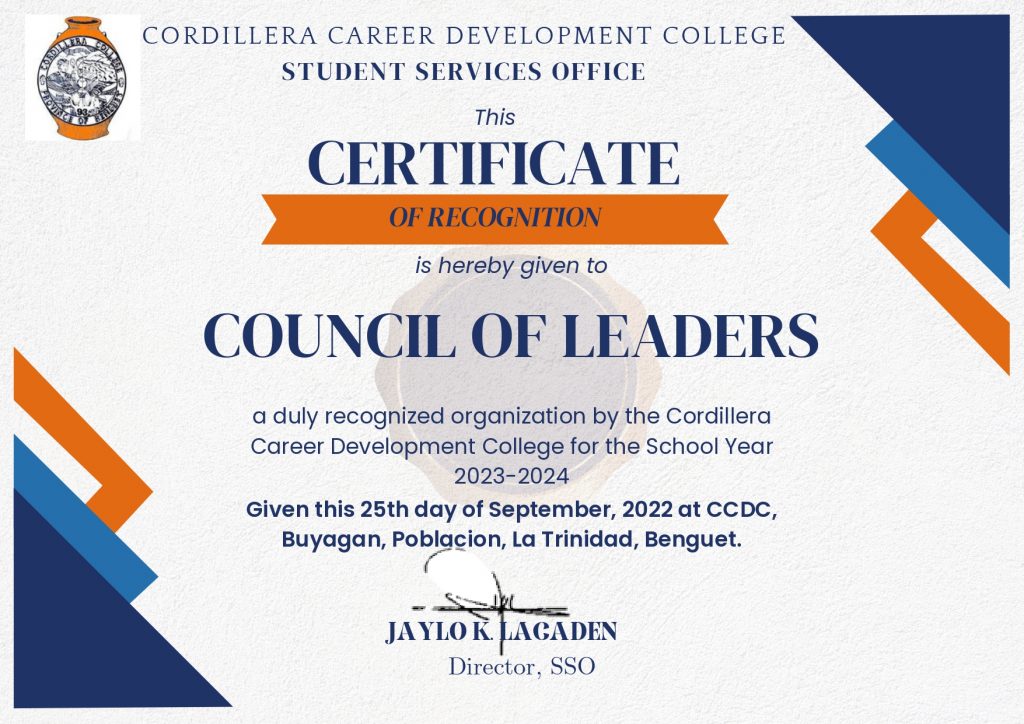 COUNCIL OF LEADERS
OFFICERS
School Year 2022-2023
Chairman: Jerry Dasalla Corpuz Jr.
Vice Chairman: Ron Dale Von Marcos Dampilag
Secretary: Imee Maudi Evangelista Tibanggay
Treasurer: Judilyn Buslay Atiyeng
Auditor: Jesser Anjelo Gayam-os Mayos
PIO: Climon Duna Kiteng