CCDC provides legal services to the community and students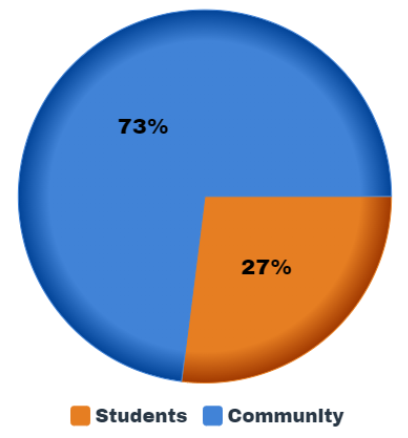 The CCDC Community Legal Aid Center (CLAC) was established in 2021 as the official legal aid arm of the CCDC – College of Law and as the facility charged with the implementation of the Clinical Legal Education Program for its law student practitioners. The Clinical Legal Education Program is an experiential, interactive, and reflective credit-earning teaching course with the objectives of providing law students with practical knowledge, skills, and values necessary for the application of the law, delivery of legal services, and promotion of social justice and especially public interest, to the marginalized, while inculcating in the students the values of ethical lawyering and public service.
To achieve these, the Community Legal Aid Center aims the following objectives:
provide accessible and quality legal assistance to indigent and eligible underprivileged members of the community and take on public interest cases (environmental law, indigenous peoples' rights, women's and children's rights, and human rights).

provide free legal services such as legal consultations/advice and preparation/notarization of simple affidavits to the community.

aid in community development through involvement in policymaking, capacity-building, and community service.
 Aside from legal assistance, there are also short term programs for students who would like to assist/work for a day or two in exchange for financial compensation and other benefits that would enable them to pay for transportation, housing and food.  This includes doing specific school tasks. during weekends or during academic breaks.  This serves to help augment educational expenses of students.