We take a look back at our awesome first half of the school year 2018-2019 with the pages of our school paper in digital format!...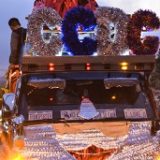 Last year CCDC held the very first Lights parade in La Trinidad in celebration of our silver anniversary with all Admirals joining the 2 kilometer...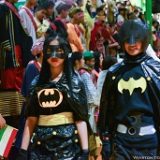 I don't know about a literary festival but last week, our Middle high school and Junior High School students lit up the Tupay-ya Complex with...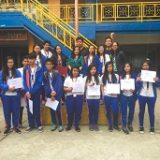 With CCDC's recent transition into E-books, our high school students are now able to access their lessons online through the Quipper platform. Teachers of the...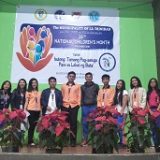 CCDC joins the celebration of the 26th National Children's Month at the Municipal Gymnasium held yesterday, November 20, 2018. The SSG elected officers of the...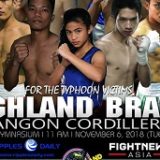 Last week, November 6, CCDC hosted a boxing event for a cause dubbed "Highland Brawl 5: Bangon Cordillera" organized by Highland Boxing Gym to raise...
"CCDC Admirals sink hapless champions UC Jaguars, 96-79" (C) PML The Cordillera Career Development College clamped down on Jun Rick Buenaventura, capitalized on a bad...