Congratulations to Our new Social Workers... Bahingawan, Janelyn Baliosan, Rodalyn Balog, Gemmalyn Baro, Avelino Jr. Bisaya-Awas, Marivic Batil, Jennifer Crispin, Flohelda De los Santos,Ramon Dulnuan, Gemalou...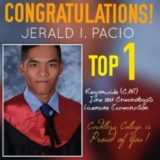 It is a success, you truly deserved. It is an achievement you have truly earned. We congratulate you on your success and wish you all...
As of April 24, 2018, the Bureau of Immigration has granted CCDC a temporary permit to accept foreign students from basic education to graduate school....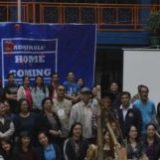 The Silver anniversary of CCDC was launched last October 2017 with the Silver Walk from campus to the strawberry farm, BAPTC Road then back to...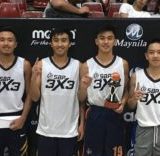 The CCDC Admirals Team comprised of Neil Ralph T. Ulep, Will Keane C. Lee, Clifford H. Hombrebueno and Kenneth Sol D. Antonio (BeNHS-Main) all in...