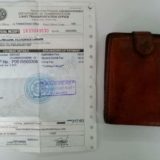 We commend the CCDC Criminology Interns, Wayne Tomas and Marlon Dicos, for their honesty. 👏👏👏 Attention: To Mr. Floydrick Laruan Palangdan of Taloy Sur, Tuba, Benguet,...
Congratulations! Below are the results of the zone meet for private secondary schools held Sept. 13-14. The games were held to determine private school representatives...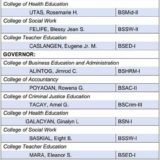 Voter's turn out rate: COA- 85.56% CBEA-83.84% CCJE- 82.94% CHE- 66.27% CSW- 66.16% CTE- 81.82% (with ProfEd) Overall: 79. 70%
NEW REGISTERED SOCIAL WORKERS Licensure Examination for Social Workers 2019 August 21 - 23, 2019 CCDC Passing Rate: 41/75 54.67% National Passing Rate: 46.31% CONGRATULATIONS...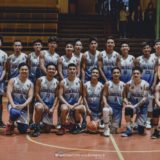 The rookie-laden team, CCDC Admirals, shut down towering UB Cardinals as they bagged their second win in the R1-CHESAA 2019 tournament with a score of...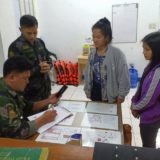 Kindness is more important than wisdom, and the recognition of this is the beginning of wisdom. --Theodore Isaac Rubin Ms. Grace Gabino and Ms. Lealyn...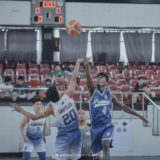 CCDC Admirals MBT bagged their first win in the 2019 R1-CHESAA tournament capsizing Pangasinan Merchan Maritime Academy (PAMMA) with a score of 84-82 at the...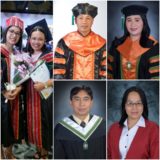 Cordillera Career Development College, with the following members of the faculty, thanks the CHED K to 12 Transition Program and CHED-CAR for the opportunity to...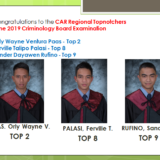 Congratulations to our REGIONAL TOPNOTCHERS for the June 2019 Criminology Licensure Examinations!
Congratulations CCDC emergency response team members and faculty, Reinaldo Samson and Johnergie Juan for successfully earning the Disaster and Emergency Responders International DRR Certification, Emergency...