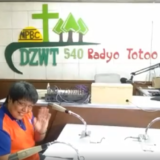 #CCDCsaRadyo #NationalReadingMonth #BenguetDay Video is set to private. Click video to watch on CCDC Facebook page.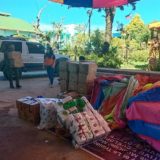 Dear Admirals, Thank you! We have turned over our donations, 625 packs of freshly baked bread, new baby clothes, hygiene supplies, canned goods, slippers, face...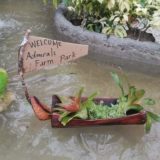 It's a beautiful day! Sharing our photos during the Mass Celebration and Blessing of the ADMIRALS Farm Park, this is our park. Time to be...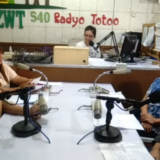 #NationalMusicWeekCelebration #CCDCsaRadyoWithTheMAPEHTeachers Click link to watch replay: https://www.facebook.com/watch/?v=278899183551199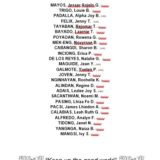 Congratulations to CBEA and CoA Academic Scholars! Carry on!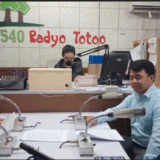 Drug Abuse Prevention and Control Week Celebration #CCDCsaRadyo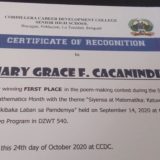 Congratulations to our winners during the celebration of SCIENCE-MATH WEEK last September 14-25, 2O2O with the theme " SIYENSYA AT MATEMATIKA: KATUWANG SA PAKIKIBAKA LABAN...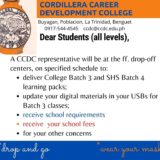 Dear Students/Parents, We hope you are all healthy and safe! We will be visiting our various Drop-off Centers, on the ff schedules below, to deliver...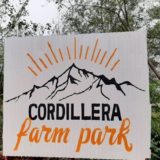 We are thankful to the @La Trinidad LGU, Mayor's Office - La Trinidad, La Trinidad Guide for issuing the Cordillera Farm Park a Certificate of...