CCDC Criminology Review Program
Enroll now and be a Criminologist!
This is your home away from home! CCDC is located at Buyagan Poblacion LTB.
The first step you take is always the longest and the toughest. However, it is the one that you will look back to and be proud of.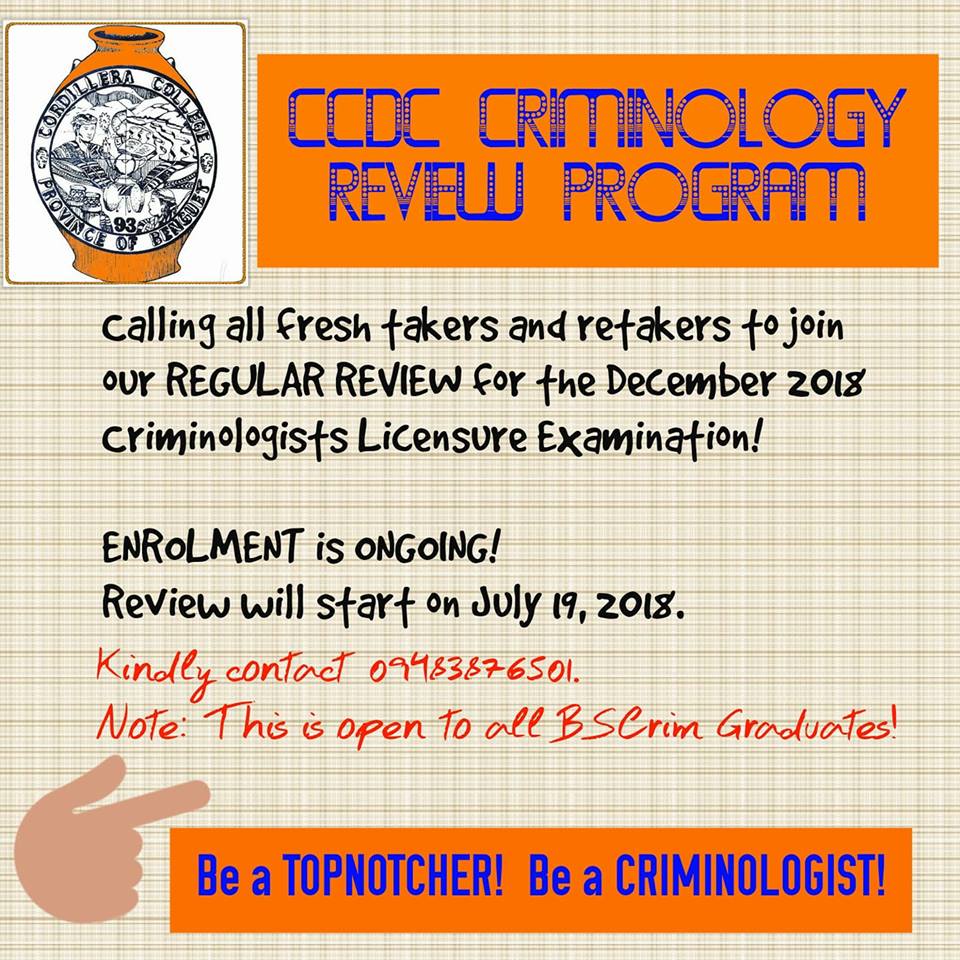 4 Comments