College of Social Work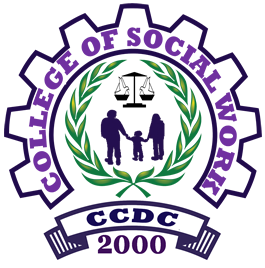 VISION
The College of Social Work envisions the integral development of the individual equipped with a truly enlightened and motivated human spirit towards the performance of social services and community system.
MISSION
The College of Social Work is dedicated to provide students varied activities and opportunities that would prepare them to become effective and efficient social and community workers; prepare students for responsible leadership, dedication, and commitment towards community service and social change.
PROGRAMS
BS Social Work
OBJECTIVES: Upon completion of the course, the social work graduates have:
possessed the appropriate skills, values, and competencies for them to understand the dimensions of Social Work;
manifested social conscience and leadership for advocacy with bias for disadvantaged groups and communities; and,
worked directly with partner agencies for the field work of students in preparation for the practice of the profession.