College of Health Education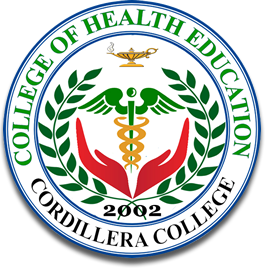 VISION
Globally competent, professional, health–literate persons who are able to, by themselves or in coordination with others, provide quality health care services to their clients in any setting.
MISSION
Graduates who possess the necessary knowledge, competencies, values and attitudes for the practice of their chosen health-care professions.
PROGRAMS
BS Nursing
OBJECTIVES: Upon completion of the course, the nursing graduates have:
utilized the nursing process in the care of clients in any setting;
delivered safe, comprehensive nursing care to individuals, families and other members of communities;
conducted nursing research and willingly participate in nursing studies designed to improve client care;
functioned as a professional nurse guided by legal, ethical, and moral principles.
---
BS Midwifery
OBJECTIVES: Upon completion of the course, the midwifery graduates have:
delivered safe and comprehensive care for clients from their prenatal stage to post natal stage and the care of newborn babies;
applied effectively and efficiently the technical skills required in performing procedures assigned to her; and,
demonstrated analytical skills in the care of her clients to meet their special needs.
---
Dental Hygiene
OBJECTIVES: Upon completion of the course, the dental hygiene graduates have:
manifested appropriate skills and training geared towards proper delivery of oral hygiene services.
prepared to make decisions within the scope of dental hygiene practice and to work in partnership with the members of the dental health team in providing the best possible oral health care to the clients.